Years back, QMx released the "Complete and Official Map of the Verse" which showed the stars, protostars, planets and moons of the Verse. J. Chris Bourdier released a companion piece called the "Verse in Numbers" (VIN), also know as "The White Paper". The VIN is a detailed volume listing the sizes, orbits and general mathematical information of the many worlds and stars of the Verse.
Shortly after the VIN was made available, I created a streamlined version of it called "Astrogation Reference Charts of the Verse" or ARC.
In 2011, Chris and I teamed up to create updated versions of the ARC and VIN, complete with added fan content and updated worlds from extant materials, such as the comics. The new versions also included asteroid fields, dwarf planets, and in the case of the ARC, man made space stations.
This is a living document that we update regularly. If you would like to name asteroid facilities, please contact us and we will tell you how. We hope that you enjoy these and share them with your friends and fellow Travellers.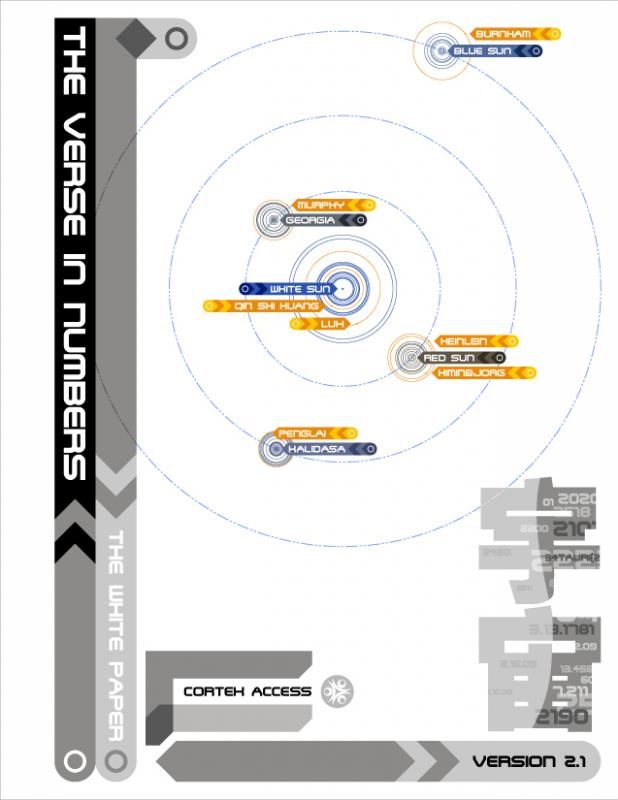 http://pics.fireflyprops.net/TVIN-2.1.pdf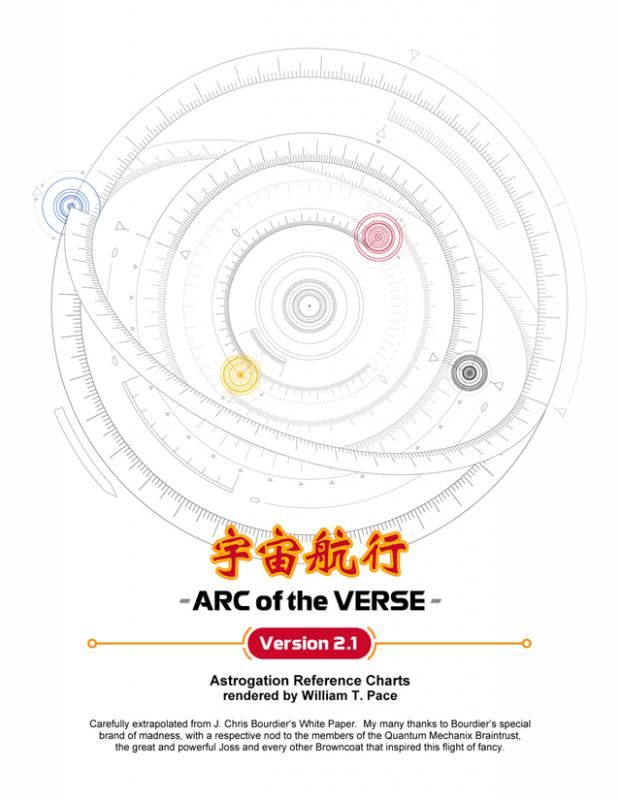 http://pics.fireflyprops.net/PACE-ARC-2.1.pdf